LOYALTIES
Baroli is specialised in loyalty programs with high-end glasses who are being manufactured in the famous Bohemia Crystal factories, after our own design.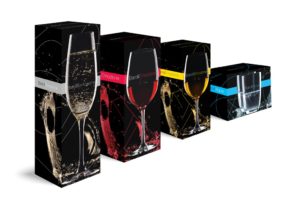 In contrast to other suppliers, Baroli is only focused on glasswork therefore our long expertise which we have for over 35 years, is fully reflected in our loyalty programs. We have access to great amounts of stock which lies in various European DC's, therefore we can always provide the desired quantities.
Well thought loyalty programs with quality products, which customers can gather quickly and in the quantities they desire, lead to an revenue in climb on average of 7% during an campaign. Various Statistics have proven this.
BAROLI EMOZIONE
The BaroliEmozione glasses are made out of one piece crystal glass, this makes the overflow from the stem to the coupe very smooth. The absolute quality of the glass is also shown in the cut and polished mouth edge of the glasses. This technique makes the mouth edge very flat and provides the glass its nice aftertaste. The BaroliEmozione glasses are available in the following sizes: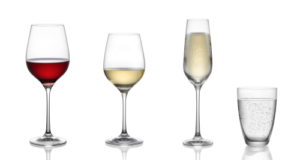 BaroliEmozione 520 ml wineglass red
BaroliEmozione 400 ml wineglass white
BaroliEmozione 200 ml Champaign glass
BaroliEmozione 2x 330 ml water glass suitable for drinking water and soft drinks
BAROLI INTENSO

Champagne glass
Wine glass red
Wine glass white
Water glass (set of two)
Beerglass
HOW DOES IT WORK
Customers receive a stamp for every DKK 50,- they spend in the shop or supermarket.
The savings stamp should be placed on the savings card.
This savings card is available at the display and at the cash register.
A full savings card (6 stamps recommended) with an additional payment. is exchangeable at the cash register for one of the 4 glasses.
To maximise market impact, we recommend a campaign period of 10 weeks and 2 weeks for returning the full savings cards.
100% right to return.
OUR STRONG POINTS
Our 35+ years of experience is fully used for this specific branche; we design our own shapes of glasses and let them produce in the famous factories of Bohemia Crystal.
The Baroli collection is only available by the supermarkets and gas stations who join the loyalty promotions which underlines the exclusivity.
As glasses are permanently available in our web shop, the savings on the basic collection via our loyalty campaigns are even more attractive.
No costs.
Refund of unsold goods guaranteed therefore no stock risk.
All the P.O.S. materials will be unlimited delivered free of charge.